Authors You Should Know: KR Bankston
We are BACK AGAIN with another super talented and prolific writer, mentor, publisher (Super woman), businesswoman and author of 40+ novels, KR Bankston.
Me: Tell us about yourself. Who are you? Where are you from? What genre(s) do you write in? How many books have you written?
KR Bankston: I'm KR Bankston, an Unconventional Fiction Novelist, Publishing Consultant, Public Speaker, and Mentor. I'm from Tallahassee, FL and now reside in Jonesboro, GA. Having written various works of fiction including short stories for most of my adult life, I entered the world of commercial publishing in 2008 with my first novel, A Deadly Encounter.
I have since gone on to write and publish to date some 40+ novels. My "BookOpera" series Thin Ice was voted Serial Novel of the Year and Urban Fiction of the year. My other series The Gianni Legacy has been touted as The Godfather of modern day. My novel, Christian was voted #75 of Top 100 Books of the year. My novel X-Mafia was voted Urban Fiction of the Year. I've been featured in the Daytona Times 'What to Read While You Wait' for my books Shattered Peace, Interception, and The Destroyer.
Me: That's amazing! When did you know that writing would be a part of your life journey? What inspired it?
KR Bankston: Like I said earlier I've written for as long as I can remember, first as a means of escape from an abusive childhood. I'm a SA survivor and writing was my solace, therapy, for quite a while. I've kept a journal (we called them diaries back in the day lol) for nearly forty years. My imagination has served me well over the years while trapped in a situation I couldn't change at the moment.
I didn't figure out for a few years that my dreams were usually the gateway to my novels. The majority of the books I write, stories I craft, come from visions or dreams. A few may come from conversations had, overheard, or things I see in passing. I will say unlike some authors, I seldom will dedicate an entire book or storyline to the 'headlines'. Not sure why, just don't.
Me: I'm so sorry that happened to you. I commend you for your strength and finding solace in your talent. Talk about your journey from the early stages of writing to finally hitting the PUBLISH button on your most recent book. Was it positive? What are some of the highs and lows that you've experienced?
KR Bankston: Publishing, woo boy. So, full transparency, A Deadly Encounter was actually finished in 2006. I tried at that time to go the traditional publishing route and submitted it to the thriving Urban publishers of that time. Happily, it was well received by one and I was offered a 2-book deal. Great news, right? Yeah, not so much considering the company folded less than six months after that offer.
Fast forward 2007, I find another 'publishing' company with a slick spiel and big promises. I later learned they were a vanity press. You guessed it, high costs and very little profit on my end. Of course, being new, green, to the industry I was sucked up by sharks. After seeing this wasn't working, I began to do my homework, was fortunate enough to get some GREAT advice from some industry vets and made the decision I wanted to self/indie publish.
That took me another year, where I had to sever my book from the sharks through their legal channels and bs. Finally free in 2008, I formed Kirabaco Publishing and put book one of the Gianni Legacy, A Deadly Encounter out to the world under my own label. Haven't look back since.
Me: When one door closes, another one opens - and sometimes you have to even go as far as building the very door you will need to open it yourself. Your publishing journey is absolutely inspiring. What are some things that you've learned about publishing? What advice would you give to a newly inspired writer who wants to publish their first book?
KR Bankston: I've learned in this industry knowledge is key. Do your homework. Research, ask questions, and research some more. My best advice is firstly develope a thick skin. This isn't the industry for the sensitive. It's a huge ocean and predators lurk everywhere. Invest in YOU and your craft. Don't always look for the cheapest way to do things. Trust, you only get the opportunity to make a first impression the first time. I honestly advise new/first time authors to try and mentor with a veteran author or organization that offers support. Even with that, do your research on them and use your discernment. Everyone doesn't want you to succeed. I have a company that can help with this too by the way, The Literary Evolution, specializes in helping new and established authors with their journey. Feel free to hit us up www.tlemasterclass.com.
Me: How would you define your literary experiences as an author of color?
KR Bankston: It's been eye opening. The 'mainstream' literary circle definitely only stingily allows AOC into their spaces and even then, most of the books I've noticed making noise deal with lots of Black trauma porn. What do I mean? If the story isn't about some tragic events in the life of some Black character with a center on White saviors or Savior centered, you get the 'it's not really what we're looking for' type hype. Conversely, I've found the AOC groups splintered, unnecessarily competitive. Like in my mind, there are billions of readers in the world, most assuredly enough for all of us to find out niche and enjoy great support in our careers as Authors.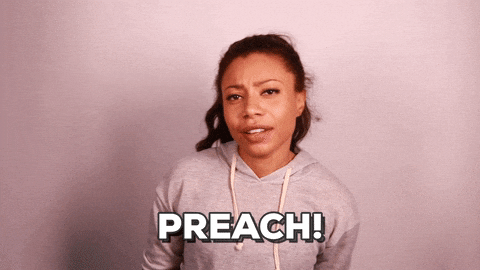 Me: Tell us about your most recent book. Who are the characters? What inspired you to write it? Who is the story directed to?
KR Bankston: My most recent public release was The Destroyer, a foray into Thriller/Suspense for me. I actually wrote the story a number of years ago on a whim. It, like most others, came from a fragmented dream that I had. After jotting down the portions of the story I could recall from the dream, and naming the characters, it took flight. It's directed to anyone who enjoys Thriller/Suspense novels with characters who look like, think like, live like, move like, them. Mainly, African American audiences. There are some great AOC who write these genres, I simply count myself as one in this number.
Me: Out of all of the series/titles that you've written thus far, which would you consider your favorite?
KR Bankston: Seriously? That's like saying which kid is your favorite? Lol unless you're like me and only have one, it's impossible to choose. I love both my series, Thin Ice and Gianni Legacy equally for different reasons. They are both incredibly fun and fulfilling to write, but yeah, I'm not going to choose lol.
Me: *laughing* I completely understand. What inspired you to write your most recent book/series?
KR Bankston: I'm actually still writing in the Thin Ice series. These newest installments are under the Generations umbrella, but Thin Ice is the parent series. I'm still writing it because the characters are still speaking. That's how I write any story. I allow the characters to speak, share, until they decide they're done. Trust me, I give them the side eye a lot of times like, are you serious? Lol, but seriously, I love listening to them and sharing it with my readers.
Me: What motivates you to keep writing?
KR Bankston: Writing comes to me like breathing. I don't think I will ever stop writing. It's just an intrinsic part of me. I write simply because I am. I know that sounds cliché, but that's what motivates me. Writing makes me feel alive. It takes me to places my physical body may not be able to enter. It allows me to float above the everyday and craft, create, exist, in spaces otherwise out of bounds. I don't have to follow a script, or plan, or any of that. I can just put those words on the page and allow them to live.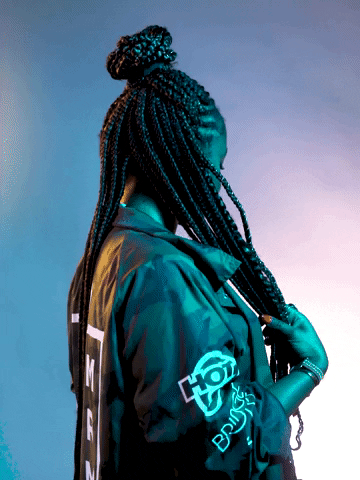 Me: How do you want to be remembered by future readers long after the sun sets on your writing?
KR Bankston: That every time they picked up a book from me it met their need. What do you mean KR? I mean it helps them cope, escape, relax, get lost in, role play, be fully immersed, entertained, to the point they don't want to put it down. That they can't wait for the next book. That I am their go to author long after I've either stopped publishing or ceased to exist. I want people to smile when they think of me and my books and say to themselves, that KR Bankston, yeah she always brought the heat. On a personal note, I want them to remember me as a decent human being concerned with the world around me and being a voice in the wind to encourage my people to never stop fighting for their equality and rightful place in this world's society.
Me: Beautifully stated. What is one thing that you want readers to know about you that they may not know already?
KR Bankston: While I'm super cool and friendly when you meet me, I am a serious introvert. My favorite place is in my house, behind my keyboard, or sitting in front of my coloring book creating a new masterpiece.
Me: Where do you see your career as an author headed towards in the next five years?
KR Bankston: Some of my goals include seeing works become live. By that I mean, feature films, made for TV movies, indie series on indie networks. I'm writing a new series with Author Elizabeth LaShaun that we would both love to see skyrocket on the book charts. I see myself becoming even more hands on with my mentoring and behind the scenes Author tutoring. The need to constantly publish diminishes, at least for me, with time. Diversity is key to staying relevant in this industry.
Me: What is your support system composed of? Family? Friends?
KR Bankston: Support system, hmm. Well there's Big Daddy (the hubs), my daughter, who you really should check out @UnfitChristian, my sister friend and partner, Elizabeth LaShaun, and a couple closer friends that compose my extremely small circle. I'm blessed to also collaborate with some great authors I've met along the journey, like yourself Delizhia, Author JD Mason, Author SK, Author TP Miller to name a few.
Me: It is an honor to have gotten to know you too and I appreciate your support as well. What would you say, separates you from the other authors that are on the market right now?
KR Bankston: None of my stories are 'typical.' When you read my work, you can easily fall into the "oh I know what's going to happen now" trap and find yourself blindsided every time. I go out of my way to make sure that the works aren't cliché. They're genuine and honest, but they also give you the view from off the beaten path. I incorporate a-ha moments, stop and think moments, as well as little personal tidbits that find their way into all my books. Like my bio says, Unconventional fiction.
Me: (Last Question) What can readers expect when they read your book(s)?
KR Bankston: One helluva ride! Lol. You will not put that book down without a workout. You're going to laugh, cry, gasp, maybe swear a little, but definitely be entertained. It's my goal to always leave you wanting more! Not in the sense that the story isn't finished, because believe me, even my series you could feasibly read as standalones, but in the sense, you just cannot wait for the next KR adventure.
Well, guys that's a wrap. Thank you so much KR Bankston for your time and dropping so many gems for the new authors out there who are looking to making a name for themselves in the publishing world.
Make sure you check out KR's body of work by clicking this link: http://www.amazon.com/KR-Bankston/e/B005GAJLYU